Cha-Cha-Cha-Changes…
Notice anything different today about Google's patented search page design?  A new Google+  Share button now appears in the top right corner.  If you don't yet see the button, have no fear it is being rolled out to all users this week.  While this may seem like a minor update, it is the first time the Google homepage itself has included any functionality other than search.
Personally having the Google+ share button on the search homepage doesn't make sense to me from a user perspective.  Why would I go to the search homepage to share something with my Google+ network?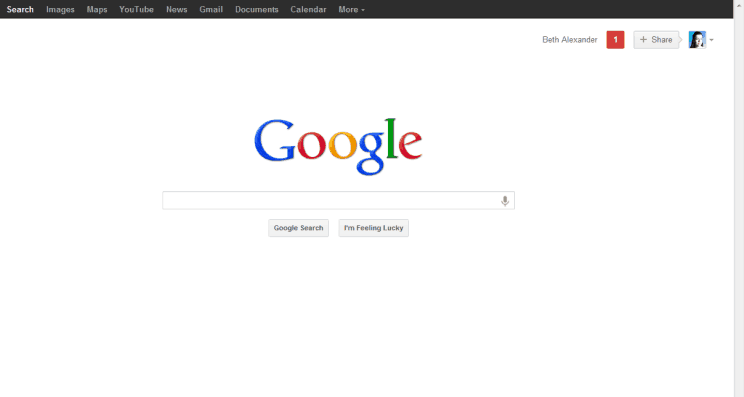 And that's not the only design change in the works. In November of  last year Google announced plans to roll out a complete makeover of the Google Bar as seen in the video below.  But they quickly reverted back to the old design.  Clearly they are still searching for ways to get more traction for Google+ and improve accessibility for users.
On February 09, 2012 Google posted the following on the official Google Blog:
Two months ago, we announced our plans to roll out a new design for the Google bar. Our goal was to create a beautifully simple and intuitive experience across Google. Based on your feedback, we realized there were some elements of the new bar that we could improve, and with that in mind, we're introducing an updated version that we believe will provide a better experience.

The new design retains many of the feature changes we made in November that proved popular, including a unified search box and Google+ sharing and notifications across Google. The biggest change is that we've replaced the drop-down Google menu with a consistent and expanded set of links running across the top of the page.
This redesign is slated to roll out "over the next few weeks".  You can read more about the new Google bar here on the Google Help site.